Your Farm's Best Friend! Some Of Our Favourites:
FarmTech Services At A Glance
Expert Knowledge
We pride ourselves on our industry knowledge with over 40 years of experience in poultry farming.
DEFRA & LION CODE Approved
We supply and deliver a full range of DEFRA and LION CODE approved chemicals, agricultural equipment and products and all other necessary ancillaries to run your farm.
Distribution
Our comprehensive range of stocked products is ready for delivery across the UK, utilising our very own fleet of vans, ensuring quick and secure delivery. In most cases, we offer next-day delivery!
Professional Memberships 
& Registrations
Professionalism is at the heart of everything we do and we have registrations which enable us to be recognised within the poultry industry.
Health, Hygiene & Housing
The cornerstones of our business, we improve farms and build the best environment from scratch, find out how we can support you.
Product Ranges
We only stock products of the highest quality at a competitive price and we're always on hand to offer advice and support.
Some of the brands we represent!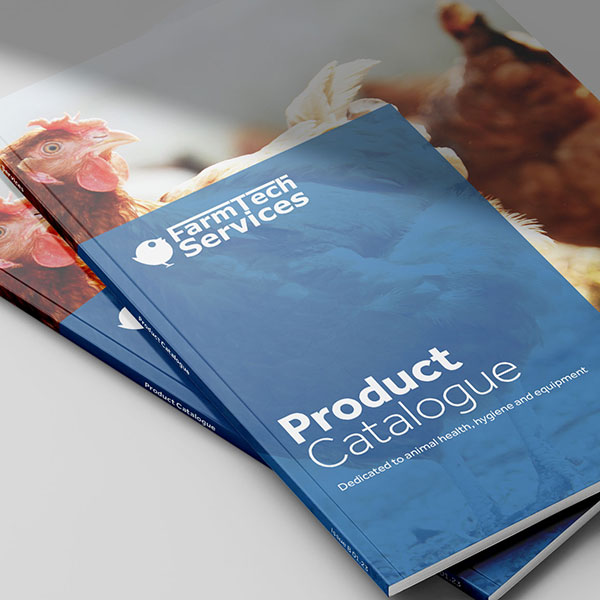 FarmTech Services 2023 Catalogue
Download our new product catalogue, featuring a wide range of animal health, detergents, disinfectants, pest & insect control, ventilation, PPE & general equipment for all farmers!
Frequently Asked Questions
No, not at all! Although we specialise in poultry farming, our products cater to most farmers across the UK, including those in the dairy and livestock sectors.
Absolutely! You're always welcome to collect your orders from our premises. We maintain stock for your convenience, and you can inspect our products in person.
Certainly! We provide delivery services throughout the UK and Ireland, facilitated by a variety of specialised couriers. If your location presents challenges, please feel free to contact us for assistance.
Yes, you can! To make online purchases, kindly visit our dedicated website: AllAgri. Rest assured, it's still operated by us!
Yes, we do. As experts in ventilation and lighting, we're more than happy to help. This includes expert advice during farm visits, product sourcing, and professional installation services.
Absolutely! We understand that every farm is unique. We can provide personalised recommendations during consultations to ensure you get the most suitable products and solutions for your farm.